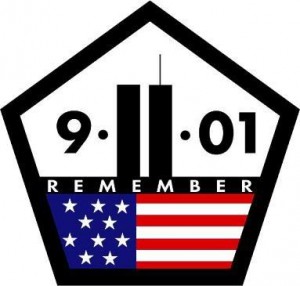 On August 20th through the 22nd, several Penn Hills police officers will be taking part in the America's 9/11 Ride, which will start in Somerset County, Pennsylvania at the Flight 93 National Memorial, then continue on to the Pentagon in Arlington County, Virginia and conclude at the World Trade Center (formerly "Ground Zero") in New York City.  The ride was created to honor all those who died during the terrorist attacks on September 11th, 2001, and support active first responders (police/fire/ambulance personnel) across the nation by providing scholarships to their children.
America's 9/11 Ride is open to all types of motorcycles and will be escorted by a large contingent of police motorcycle officers.  Several hundred riders will be participating in this event.  To date, the foundation has presented scholarships totaling over $300,000, and has also donated more than $500,000 to first responder agencies.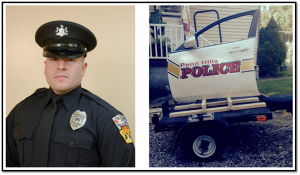 This year our officers will be towing a trailer displaying the driver door from the Chevrolet Impala police car that Officer Michael J. Crawshaw was operating on what sadly proved to be his final shift.  Officer Crawshaw was tragically ambushed while inside his patrol car and died in the line of duty on Sunday, December 6th, 2009.  The door to his patrol car will make the trip from the Flight 93 National Memorial to Washington, D.C., where it will be donated to the National Crime & Punishment Museum and be placed on display.
Press Release – America's 911 Ride