The Records Division is supervised by Administrate Lieutenant Michael McGuire and is staffed by three full-time employees.
Employees in the Records Division are responsible for maintaining police reports, arrest records and case folders, distribution of police reports to members of the public, Uniform Crime Reporting, and many other functions directly related to the police department.
Hours of Operation:
Monday through Friday – 8:00 AM to 4:30 PM*
* Closed for the following holidays: New Year's Day, Good Friday, Memorial Day, 4th of July, Labor Day, Veteran's Day, Thanksgiving, Friday after Thanksgiving, Christmas Eve Day and Christmas

Fees:
Police Incident Reports – $15.00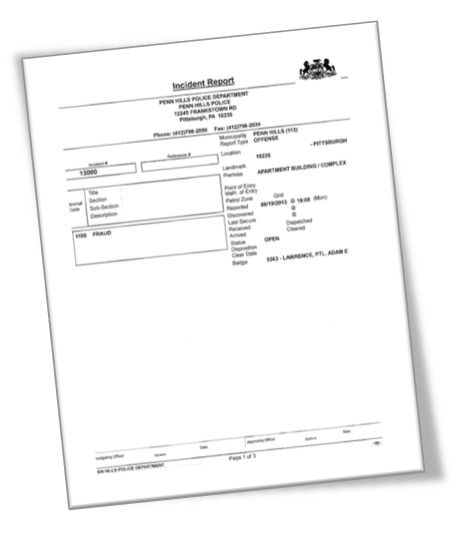 State Accident Reports* – $15.00
* These, as well as PHPD "Accident for the Record" reports (non-reportable crashes), can now be purchased online by visiting www.crashdocs.org
False Alarms (4th or subsequent occurrence during the calendar year)
Residential – $25.00
Commercial – $50.00
Solicitation Permits – Please view this solicitation document for fees and regulations

Forms:
Please visit our Documents and Forms page for a list of forms available from the police department.