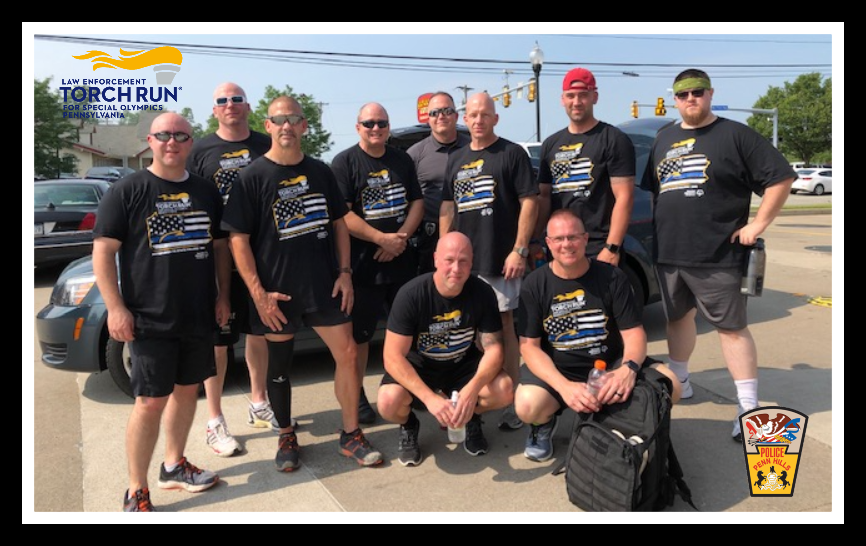 On Tuesday, June 4, 2019, several Penn Hills police officers took part in the 2019 "Be a Fan" Law Enforcement Torch Run. The 150+ mile run started at home plate in PNC Park and will finish today at Penn State University in State College, PA. The purpose of the event is to raise money, support, and awareness for Special Olympics Pennsylvania and the athletes who take part in the games.
Special Olympics segments the run into three days and it includes over fifty law enforcement teams throughout the state. Our agency committed to "own" one of the fifty-three segments of the course and has done so since this event returned to the area in 2011. Our portion of the course began on Business Route 22 at the Sheetz in Wilkins Township and finished at the first Sheetz coming into Monroeville.
A special thanks to Vigliotti Landscape & Construction, a Penn Hills' business, for sponsoring our leg of the run. We greatly appreciated your support for the cause!