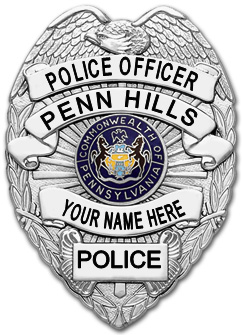 The Municipality of Penn Hills is now accepting applications to participate in an upcoming selection process for the position of Police Officer within the Penn Hills Police Department. We are currently looking to establish a new civil service eligibility list to hire from.
You can download the application and other necessary forms by clicking here, or they can be picked up at the municipal building during normal business hours. Completed applications and forms must be received by 4:00 PM on Friday, August 21, 2020, along with a non-refundable $50.00 filing fee payable by check or money order to the "Municipality of Penn Hills."
For more information on the requirements to apply and scheduled testing dates, please view the Police Officer Advertisement – 2020. Applicants wishing to take a practice test can visit the Stanard and Associates website and follow the instructions for taking the test.