Officer David Klobucher and Canine "Rap"

Officer Klobucher and his new partner "Rap" began working together in the spring of 2015. Sadly, his former partner "Diesel" was diagnosed with a serious medical condition and had to be put to sleep on February 8, 2015. Rap is two years old and is a male Dutch Shepherd from Holland. Officer Klobucher has been assigned to the Canine Division for over ten years and has handled two other police service dogs, "Nero" and "Diesel."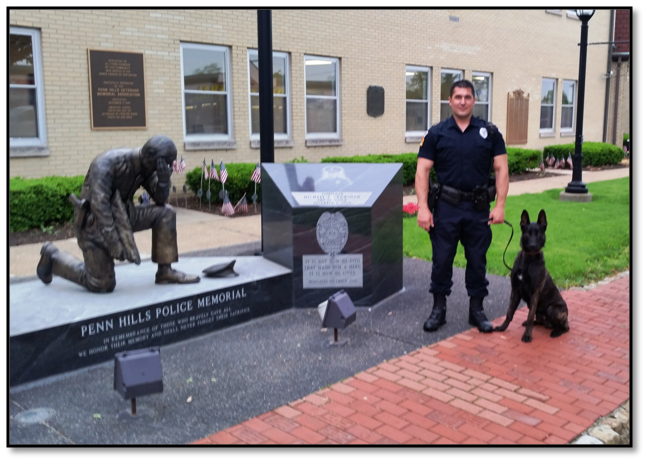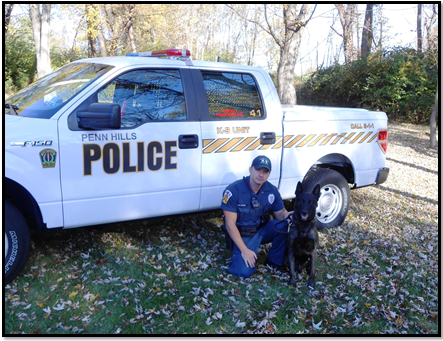 Officer Ryan Walters and Canine "Riggs"
"Riggs" is a eight-year old male Dutch Shepherd who was born in Holland. He and Officer Walters started patrolling together in 2009. This is Officer Walters' first police service dog that he has handled with the department.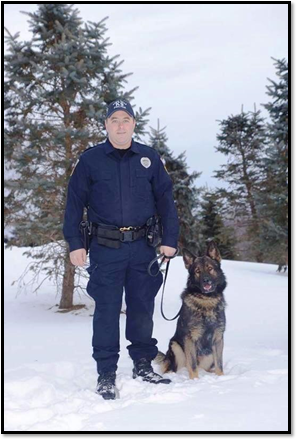 Officer Matthew Junod and Canine "Lex"
Officer Junod is the newest member of the Canine Division. He and his partner "Lex" completed their initial training in January 2015 and have been patrolling the community together for approximately one year. Lex is a three-year old male German Shepherd from the Czech Republic.