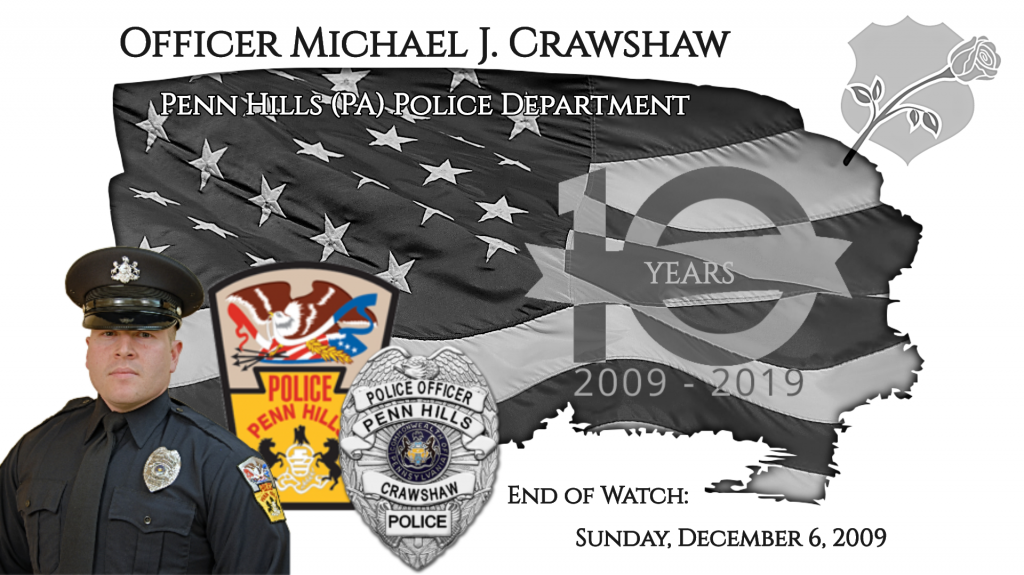 Sunday, December 6, 2009. What began as a quiet day in Penn Hills suddenly became everyone's worst nightmare and would forever alter the lives of many.
For a group of Penn Hills police officers, the image of a friend and colleague slain in his police car will never disappear. Phone calls to those not working, reporting the unthinkable, became a reality. For most police officers, it's something you only hear about. All police officers understand the dangers of the profession, but most believe they won't make the ultimate sacrifice – that the tragedy won't strike so close to home. Unfortunately, it did.
For two loving parents, a brother, many close friends and extended family members, it was news nobody could dream of receiving. The kind that makes your heart sink into the pit of your stomach, after being torn apart. A son that would not be returning home. A brother that would no longer share work stories with his sibling, both of whom chose the same calling. A great friend never again there to watch the game, attend a concert, or just share a drink with at the end of a long week.
For a community, it was an act of violence shattering a sense of decency existing within many American towns. It left many angered and sad. Citizens offered their condolences and support to officers they didn't necessarily know, left piles of flowers in a quiet police department lobby, and messages of hope and comfort adorned roadside signs throughout Penn Hills.
Ten years ago, Michael Crawshaw's life was cut short while doing something that meant so much to him, being a police officer and proudly serving others with honor and integrity. Today, his legacy lives on.
Although a decade has passed since that fateful day, the heartache and grieving reminds us of what a special person Officer Crawshaw was, and the effect he had on those who knew him, and even those who didn't.
Michael, we will never forget the decision you made to respond, without hesitation, toward looming danger, knowing you would likely arrive before your back-up did. It's a true sign of courage and bravery – both qualities defining heroism. On that day, we will forever remember you as a hero. That can never be taken away.