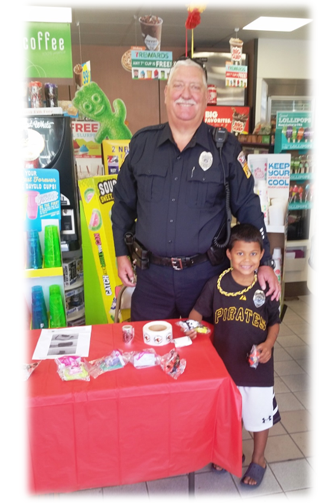 We want to take an opportunity to recognize and thank Detective William Trogler for his service with the Penn Hills Police Department. Today, Detective Trogler will finish out his 26-year career with our agency and move forward into the next chapter of his life, retirement.
Bill began his journey in Penn Hills in 1992 as a patrol officer, having previously worked for ten years as a police officer with the Murrysville, New Kensington, and Pitcairn police departments. During his tenure here, Bill has served our agency in many roles, which have included working as a patrol sergeant, heading up the crime prevention program, teaching the Drug Abuse Resistance Education program at Linton Middle School, starting the annual PHPD golf outing with former Penn Hills detective Paul Snowden, and working as a juvenile detective in the Criminal Investigative Division, which has been his primary role for many years now.
One of Bill's most notable accomplishments with our agency has been his instrumental role in the Citizens' Police Academy that is conducted semi-annually with the Monroeville Police Department. With Chief Burton's approval, Bill worked closely with Monroeville police Chief Doug Cole to start the program in 2011, dedicating 16 weeks of his time each year to help educate interested residents in the dynamics of 21st-century police work, which has been an enormous success.
Heading into retirement, Bill plans on spending his time with his grandchildren, improving his golf game, and continuing to teach part-time at the Allegheny County Police Training Academy as a certified law enforcement instructor through the Municipal Police Officers' Education and Training Commission.
From all of us at the PHPD, we wish Bill the best of luck in his future endeavors and again thank him for all the great years of service to our community!